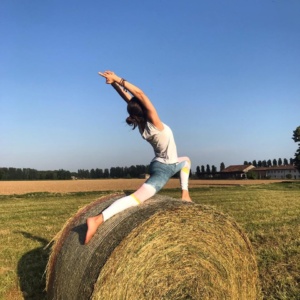 Cascina Castelletto is the ideal location to rediscover, through the practice of yoga, meditation, pranayama and other techniques, the lost harmony between body and mind and to reconnect with nature.
A place far from the frenzy and noise of the city, to explore the body, the forces that animate it, that move through it and those that allow us to really listen to ourselves. An intense yoga session, a long walk or bicycle ride in the surrounding countryside will lift the spirit. As Patanjali said, Yoga is born from the observation of the natural kingdom.
We host & organize Yoga Class, Ayurveda, teatrical residence, butoh and botanical, herbal medicine, essential oil, msushrooms laboratories.
The Spaces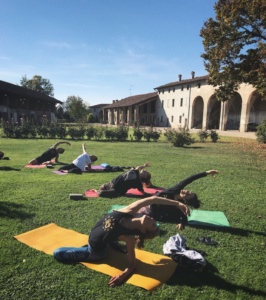 Cascina Castelletto offers a large and bright room of 250 square metres and a pagoda at the centre of the garden for meditation. There are also independent apartments, with beautifully designed rooms, giving life to interiors recovered during the restoration process.